Matthew Cohen
About: I teach Algebra 2 and Statistics at the high school. It's my first year at West Haven High School, but my 21st year teaching.
Hobbies: I enjoy hanging out with friends, golfing, playing hockey, and cooking.
Fun Facts: I have a wife and 3 kids (plus a dog); I've taught in New Jersey, Virginia, and Connecticut; I was inducted into the New Jersey High School Ice Hockey Hall of Fame last year; I still play men's league hockey at 44 years old.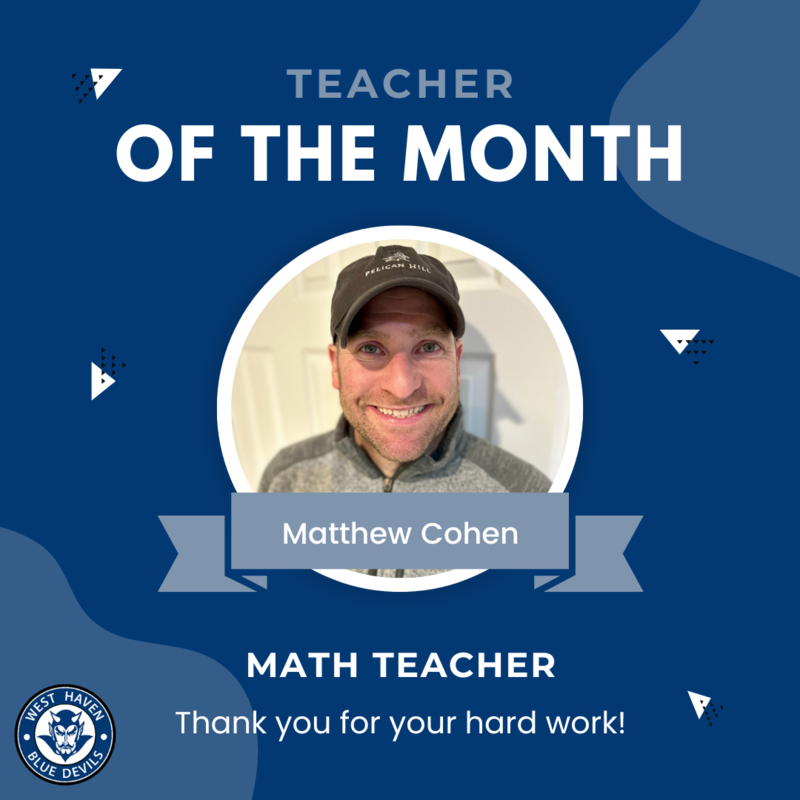 ---
Jeanne Palmer
About: I have been teaching Social Studies at WHHS for my entire career - I even student taught here! I teach a Civics Course and a Women's Studies Course, both of which I created as social studies electives. I also taught ELL Civics for several years.
Hobbies: Spending time with my family, helping my daughter through the college application process, I am VP of Defense for WHFT which keeps me busy, and I like to watch reality tv on Bravo.
Fun Facts: I am kind of boring really! The last concert I went to was One Direction with my daughters; I am going to Disney to try to get on the Avatar ride this spring; I love field trips; I am a true Leo; I can write anything backwards in cursive.