Sean Carroll
About: I teach 10th-grade English (English II) and 12th-grade English (English IV). I have been teaching for 2 years. I also did my student teaching at West Haven High School during the 2019-2020 school year. I have been teaching at WHHS for two years.
Hobbies: Outside of teaching, almost all my hobbies take place outdoors. I enjoy exercise, yardwork, kayaking, hiking (locally and nationally), camping/backpacking, and—to no surprise—reading/writing.
Fun Facts: My wife and I are high school sweethearts; I have never eaten a burger from a fast food restaurant; There is a strong chance that I could succeed as a professional organizer.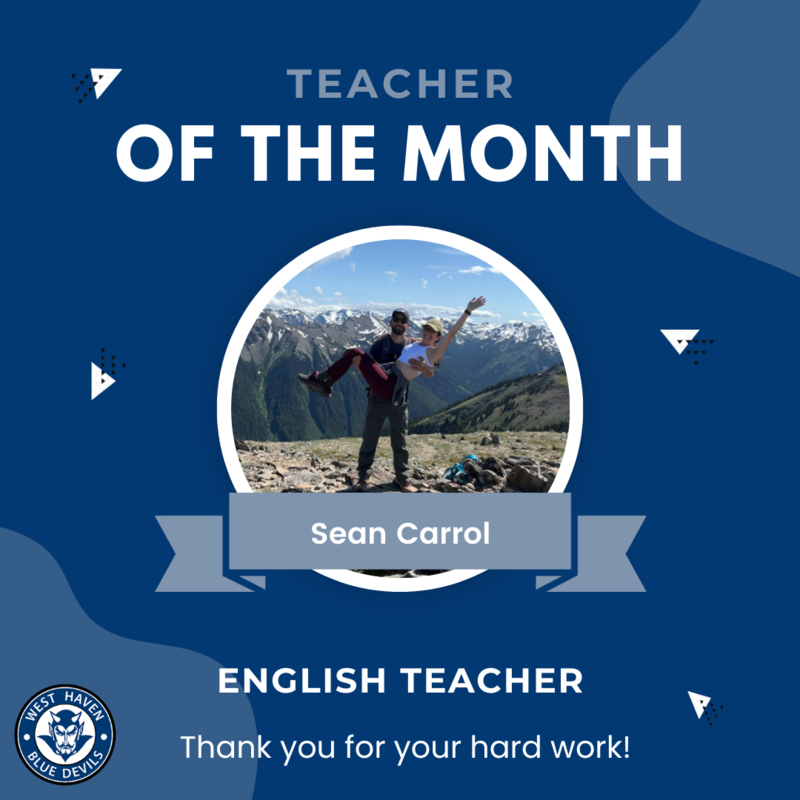 ---
Valerie Cosenza
About: Teaches Nursing/CNA Experience and Careers in Healthcare. Has been teaching for 27 years, including 13 at WHHS. Prior to this, taught the West Haven Adult Education CNA program and worked as the CNA Program Clinical Instructor.
Hobbies: Kayaking, baking, and reading.
Fun Facts: I enjoy traveling to new places; I'm a former dog breeder of Golden Retrievers; I've been married for 35 years; if I'm not in the classroom, then I'm at the beach.