Camdyn Morgillo
About: I teach Health & Physical Education at West Haven High School. I was a substitute teacher for a year at Pagels and WHHS, then I was a medical paraprofessional for a year at Pagels. This is now my 4th year as a Health & PE teacher at WHHS.
Hobbies: I love to make tie dye, paint pottery, do pyrography, go for hikes, collect crystals and rocks, bodysurf at the beach, do yoga, play with my dog and cat, tend to my houseplants, hang out with my friends and family, and go to concerts/listen to live music!
Fun Facts: I own a tie dye business that I run in the summer and my favorite band is the Red Hot Chili Peppers!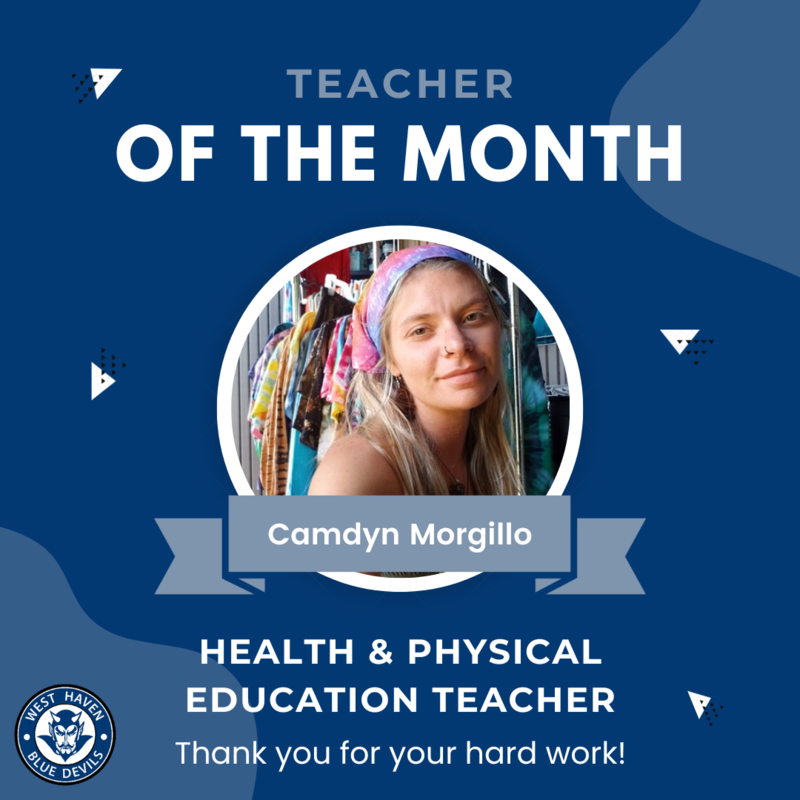 ---
Jason Thomas
About: I teach 3 levels of high school choir, beginner piano, and intermediate piano. I have been teaching for 15 years. This is my 1st year teaching at the high school and my 1st year working for West Haven Public Schools.
Hobbies: I enjoy playing the piano, salsa dancing, playing spades and dominoes, hiking, traveling, and spending time with my beautiful wife and two amazing children who are 6 years old and 11 months old.
Fun Facts: Fun Fact #1: Back in college, I was called to audition for America's Got Talent! Fun Fact #2: Many of my family members are teachers, met our spouses at UConn, and are UConn Alumni! Go Huskies!