Kevin Dickson
About: Teaches Biology, AP Biology, Environmental Science, and has taught Integrated Science. Been teaching for 15 years, all at West Haven High School.
Hobbies: Camping, hiking, volunteer fire fighter, community service, bowling, rugby, scuba diving/snorkeling, swimming, tennis.
Fun Facts: I earned Eagle Scout at age 15, I volunteer with the local West Haven Scout Troops; I am a 28-year volunteer fire fighter, I've assisted with dozens of incidents at WHHS during my tenure; I captained an intercollegiate rugby team while attending James Cook University in Australia; I am a Star Wars, Marvel/DC Comic, Lord of the Rings fanatic; I rarely feel cold; my first job was a cook at McDonald's; I coach the Boys Swim and Tennis teams at WHHS as well as assist with the West Haven Swim Club; I'm on the National Honor's Society Committee and am a Class of 2025 advisor; helped raise over $70,000 to cure cancer with Mr. Weber and the West Haven community; Earned over $20,000 in technology and resources for the Science Department through grants; my favorite game growing up was Monopoly until I had a Nintendo, then it was Final Fantasy; my favorite food is Mexican; I was on the swim team and track team while attending Notre Dame High School of West Haven and then played rugby at Eckerd College; I LOVE COFFEE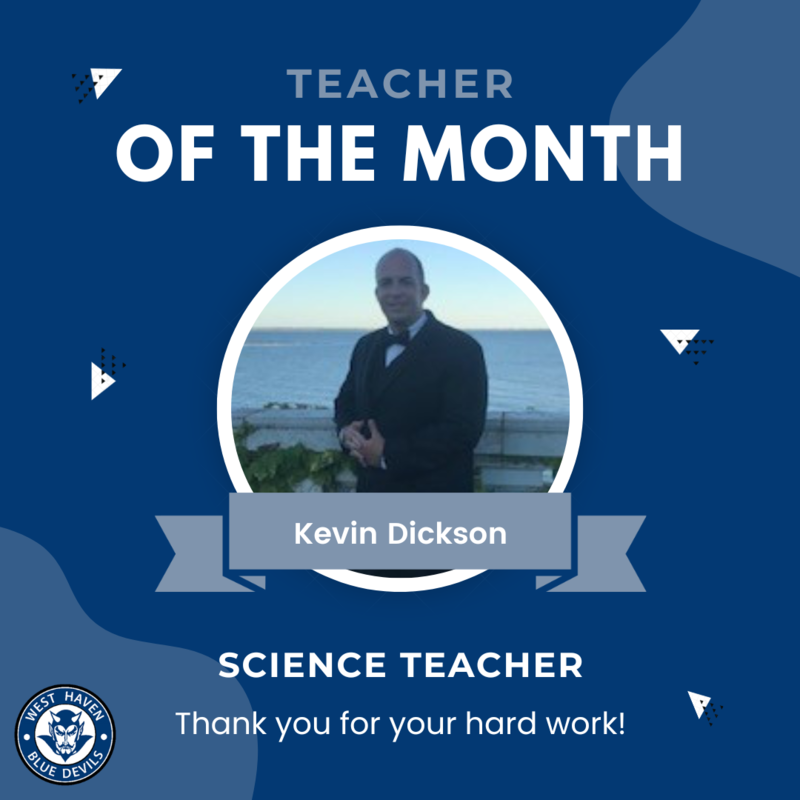 ---
Donata Lupacchino
About: I teach Marching and Concert Band, AP Music Theory, Music Today: A Survey of Popular Music, and Intro to Jazz at West Haven High School. I also teach Jazz Band and advise the Tri-M Music Honor Society after school! This is my seventh year teaching and second year at West Haven High School.
Hobbies: I enjoy spending time with my fiancé and our puppy, Stout, listening to and playing music, running, and watching my favorite TV show, The Office!
Fun Facts: I long term substituted for Band at West Haven High School back in 2016, right after I graduated from Western Connecticut State University!; I have seen Dave Matthews Band live in concert over 30 times; I have finished in the top-3 of my Fantasy Football league for the past 4 years; I have hiked Mount Washington; I love the New York Jets, the color purple, the Outer Banks, sunflowers, and Lay's potato chips.
---
Mike Martin
About: I teach "Introduction to" and "Advance Wood Technologies", a full year "Construction Systems", and I teach students the set design and fabrication side of the "Stage Craft" class I co-teach with Mrs. Stratton. I've been teaching for 12 years and I've taught in West Haven since 2016, with five years now at the high school.
Hobbies: I enjoy watching sports, golfing, family time, vacations from family time, live music, traveling, and cleaning the garage.
Fun Facts: I once had hair.