Application forms for the annual Toys for Joy event will open Tuesday afternoon on PowerSchool! Toys for Joy is made possible by the West Haven High School Peer Advocates, the WHFD, and the WHPD. Toys for Joy services West Haven Public School students through age 12 and their non-school age siblings (up to two per family).

Congratulations to WHHS students Donald Gonzalez and Nathaniel Colon on being named Blue Devils of the Month!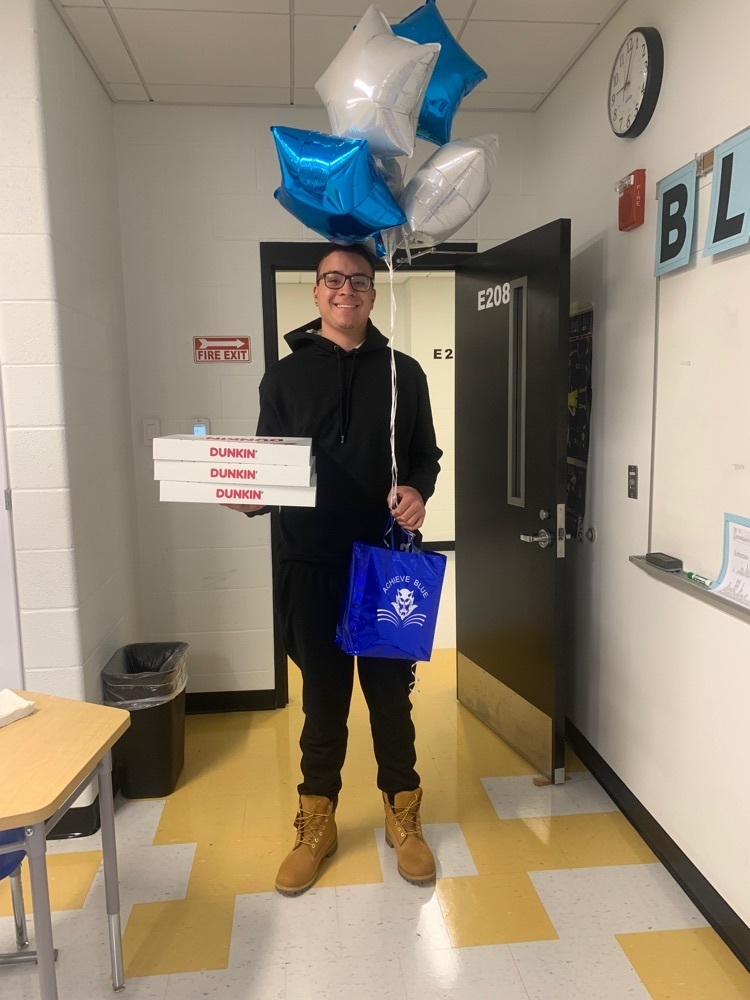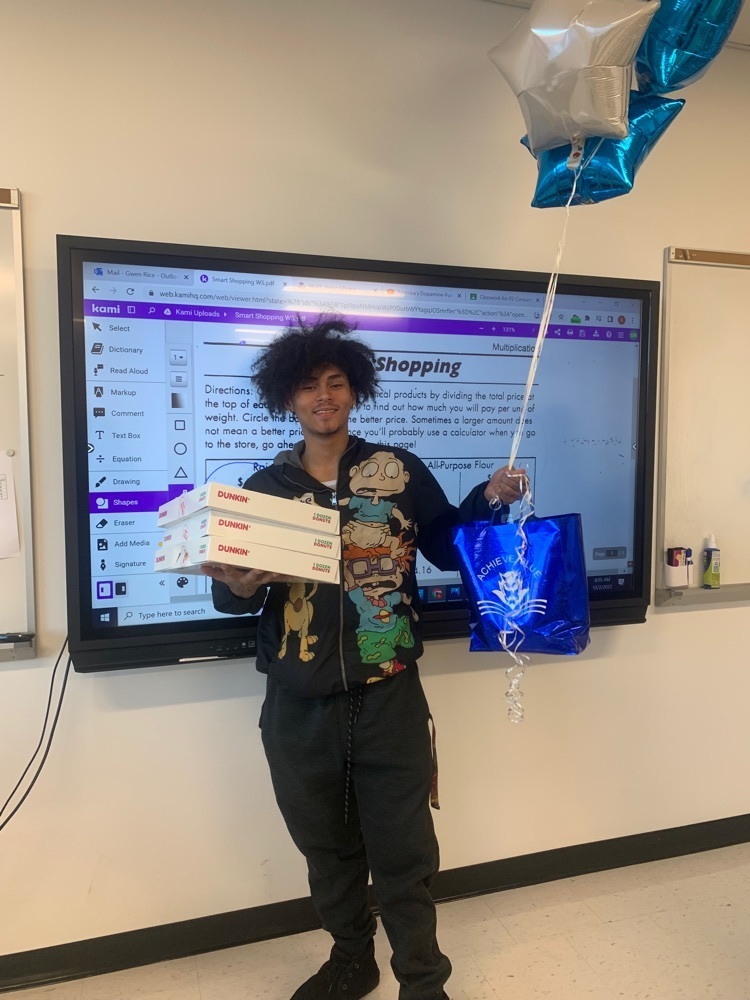 Congratulations to the 861 students who made the Honor Roll in the first quarter, and the 599 students that made High Honors!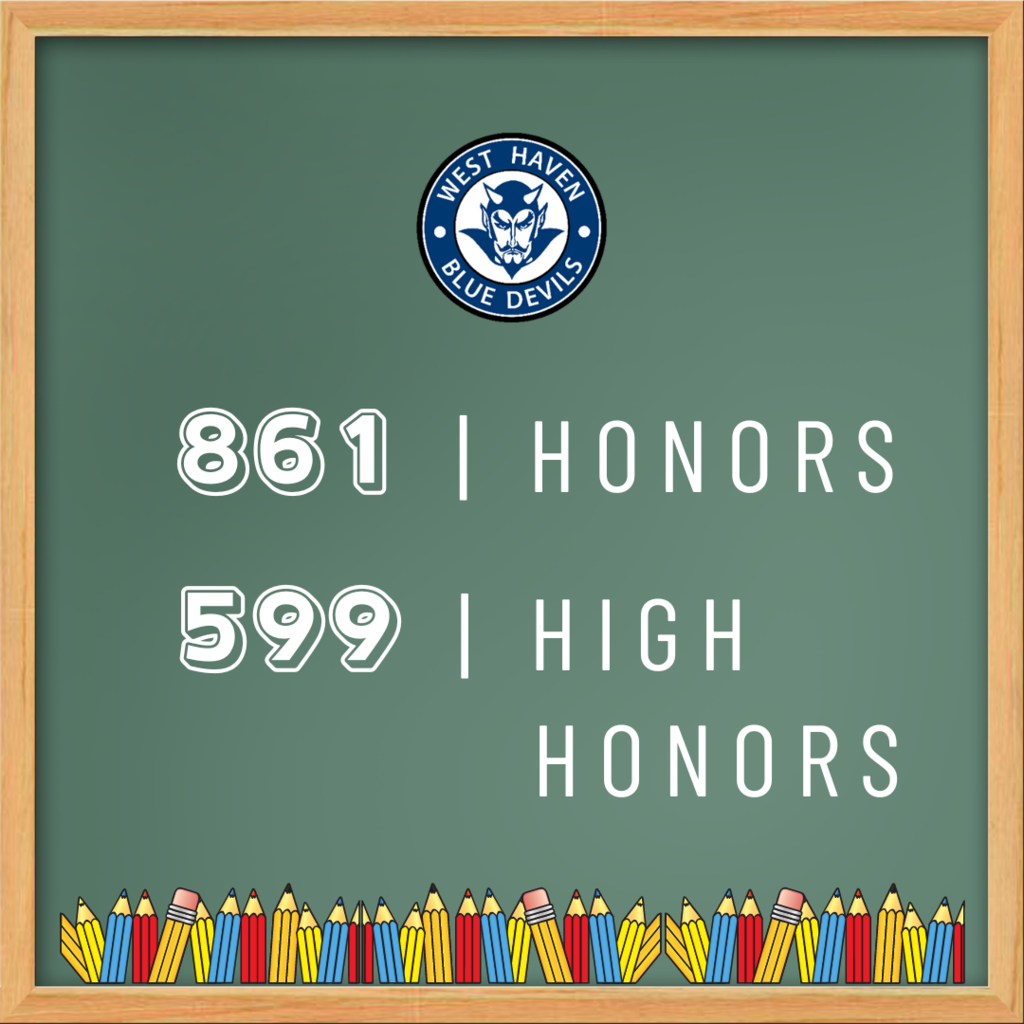 There will be a Winter Sports Parent Meeting for Athletes and Parents on Monday, December 5th at 6:30 PM in the WHHS Auditorium.

The West Haven High School Alumni Homecoming will take place Monday, December 12th from 4 - 6 pm! Check out the flyer below for more information.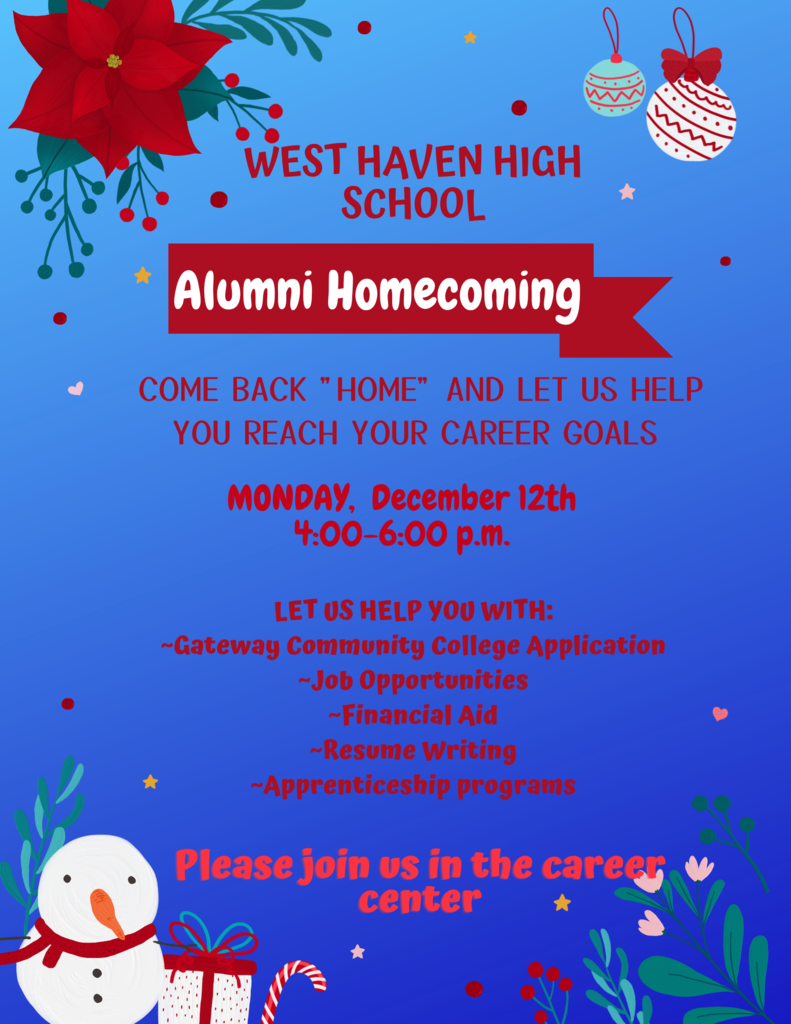 WHHS Football will host Glastonbury tomorrow (11/29) at 6:30 PM in the Class LL Quarterfinals! Tickets MUST be purchased online here >
http://bit.ly/3XBXDFI
. This is CIAC event, there will be no cash sales at the game.

The WHHS team hit the road today delivering turkeys and hams to students' homes! Thank you to the WHPD for the generous donations!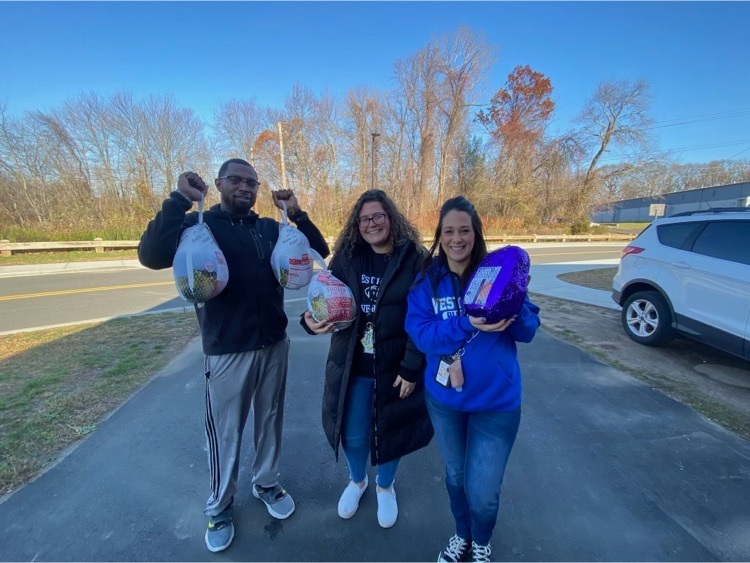 REMINDER | There is no school Thursday, November 24th and Friday, November 25th in observance of Thanksgiving.

The WHHS football team and its coaching staff stand with Coach Boshea. The Blue Devils are 9-0 heading into tonight's game against Fairfield Prep (6-3). Kickoff is scheduled for 6 pm at Fairfield University. Good luck WHHS Football! #WeBOlieve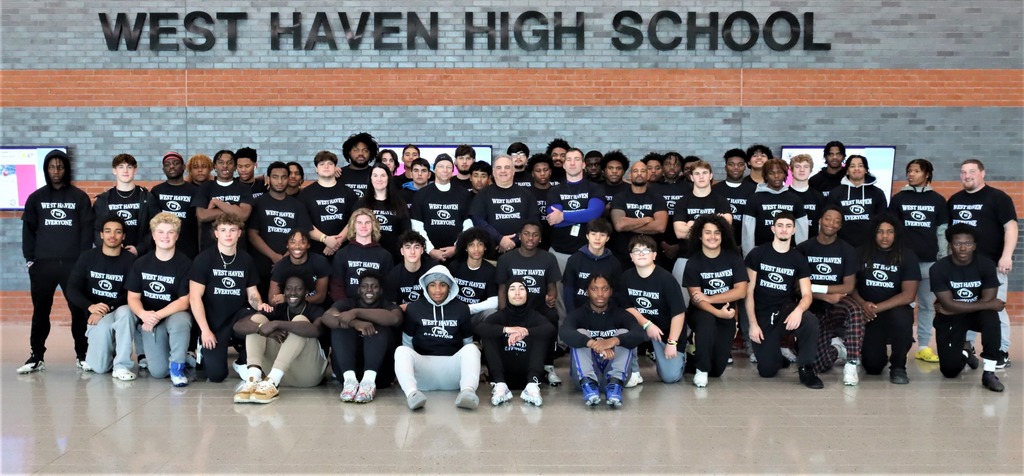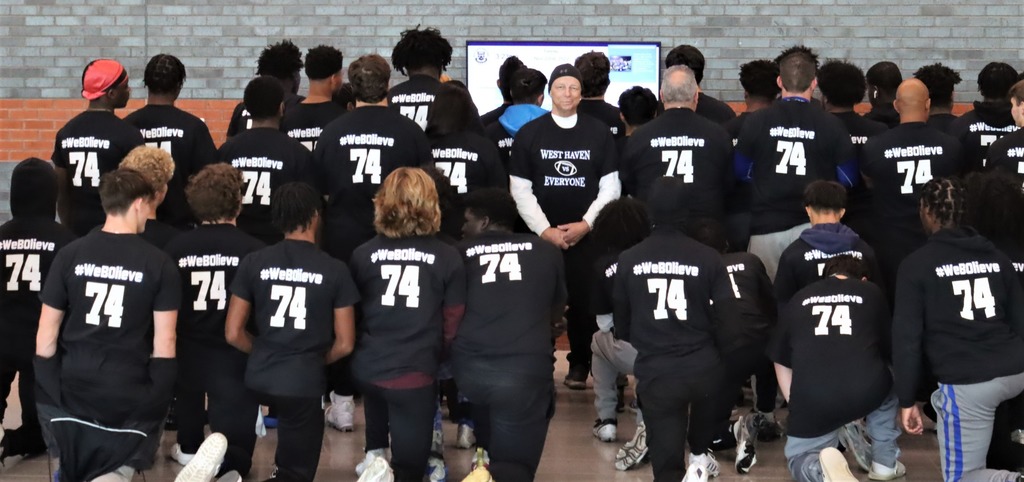 REMINDER | Tomorrow (11/23) is a half day for students.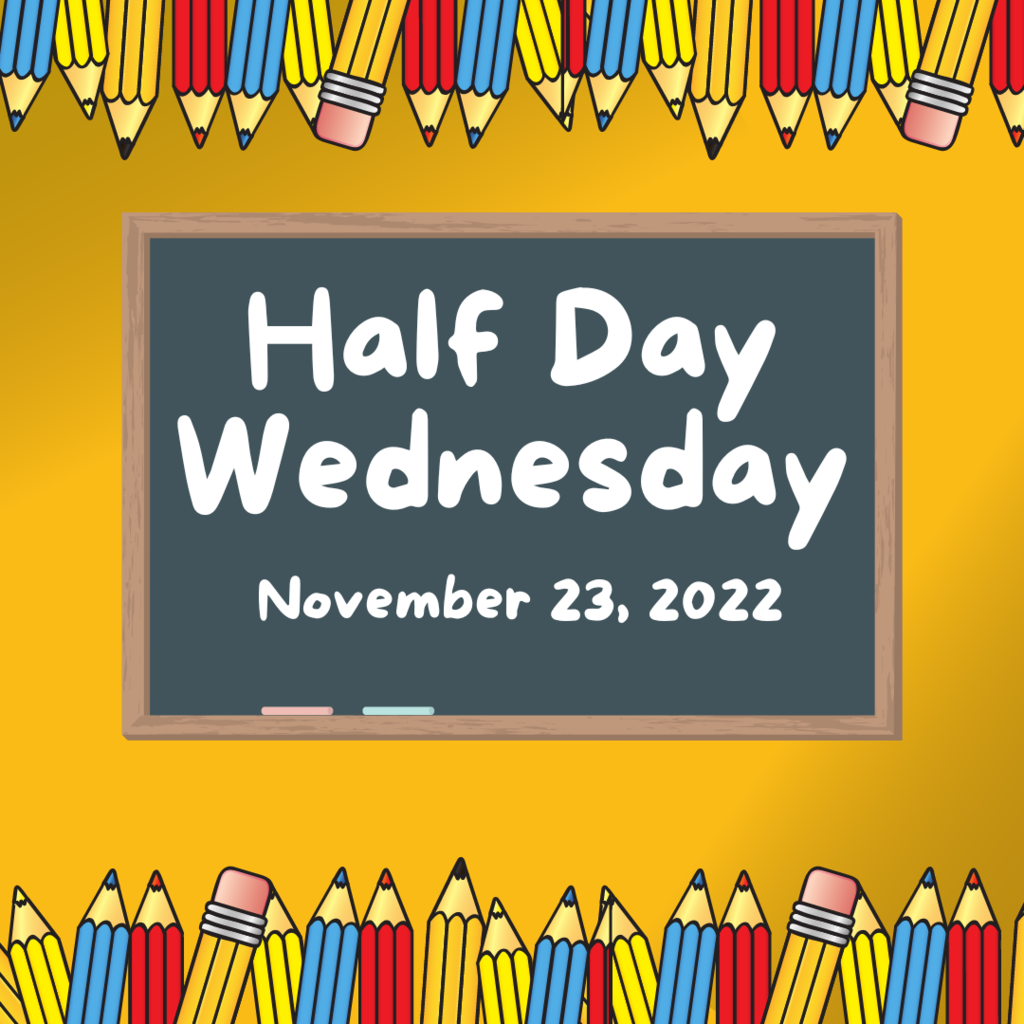 Bobby McDonald, former U.S. Secret Service, U.S. Probation Officer and Senior Director Events Security for the National Basketball Association spoke to the students in Criminal Justice cohort today at West Haven High School.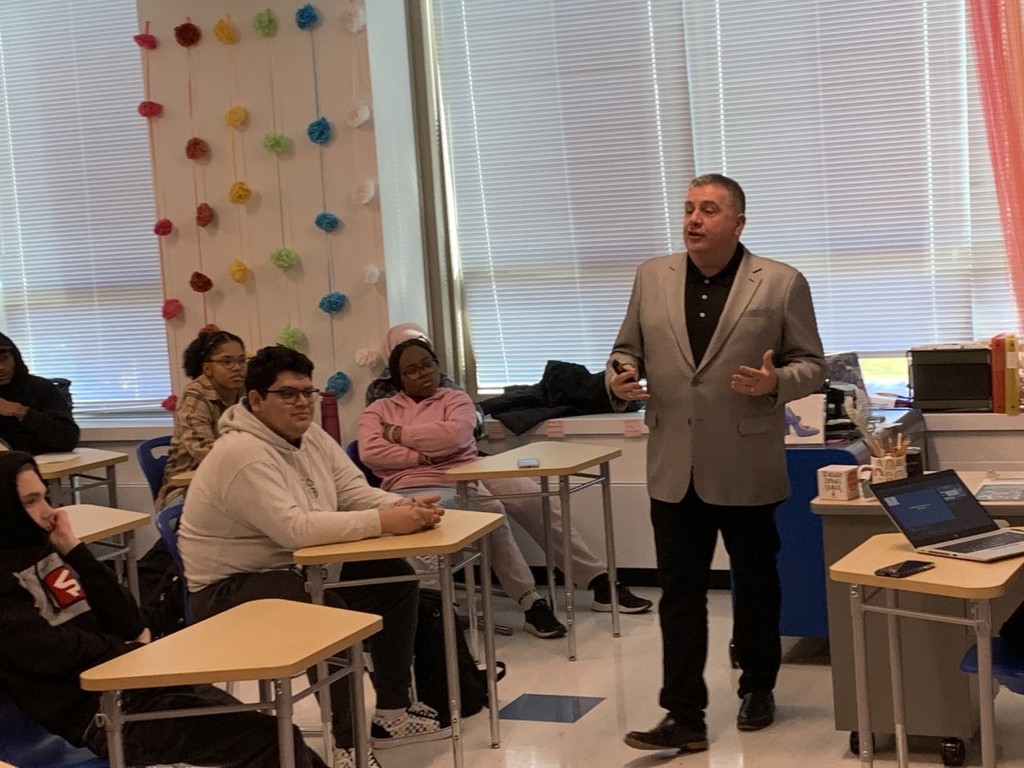 Members of the Bailey Middle School and West Haven High School's Interact Club, as well as students from the University of New Haven's Rotaract Club, made Christmas ornaments as a group to decorate two trees on the West Haven Green for the city's upcoming holiday festival! The students did an incredible job making the ornaments!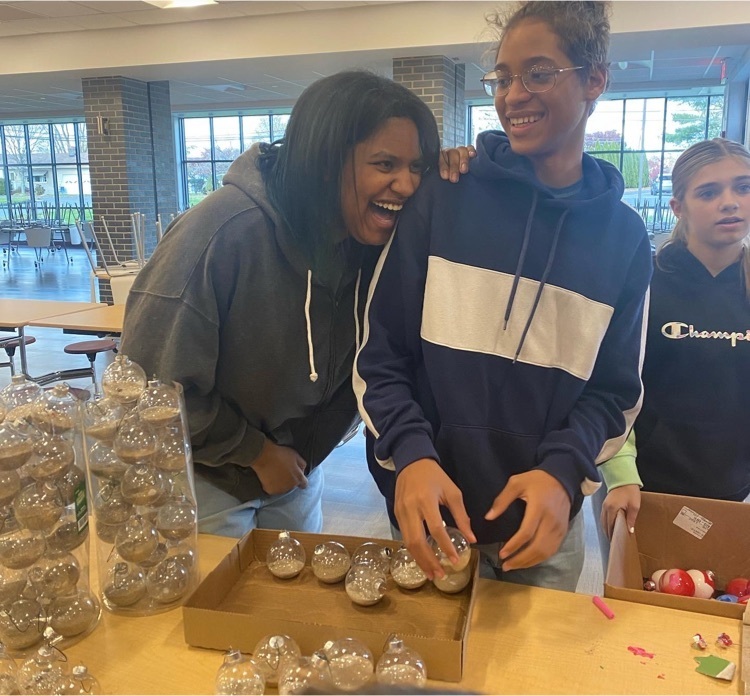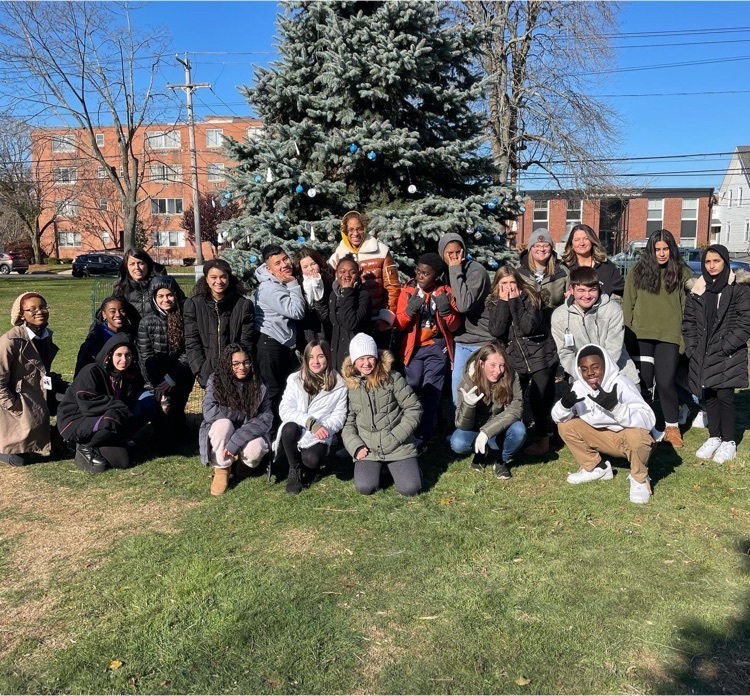 Ashley Baylor of WTNH News 8 visited WHHS yesterday to speak with our Life Skills and Journalism students! Check out the video here 👉
http://bit.ly/3hHVvvv
.

Ashley Baylor of WTNH News 8 visited WHHS yesterday to speak with our Life Skills and Journalism students! Check out the video here 👉
http://bit.ly/3hHVvvv
.

The deadline for the 'Student Billboard Contest' by the West Haven Prevention Council has been extended to December 16, 2022! Please see the flyer below for more information.

Last week, members of the WHHS football team visited Seth Haley Elementary School to read and play games with the elementary school students! The kids had a lot of fun!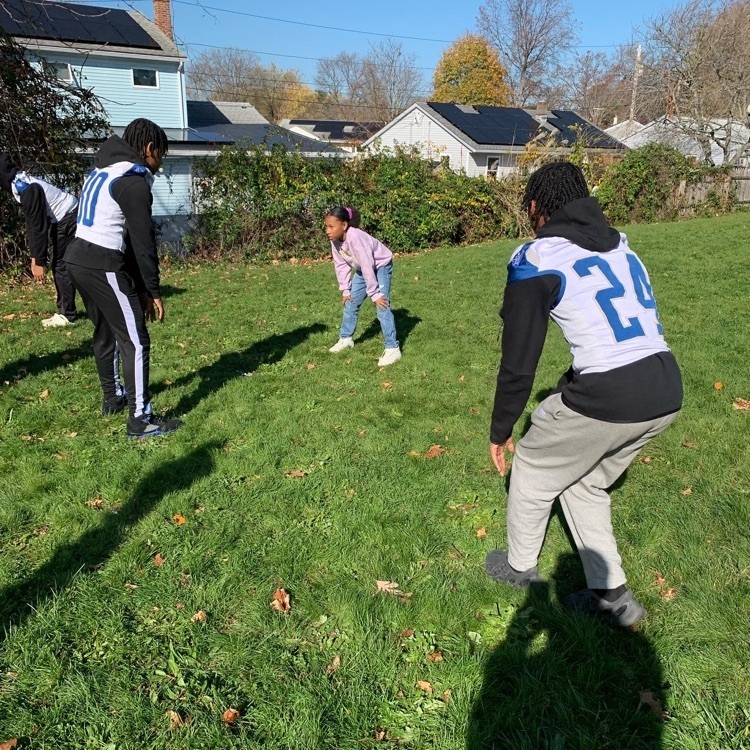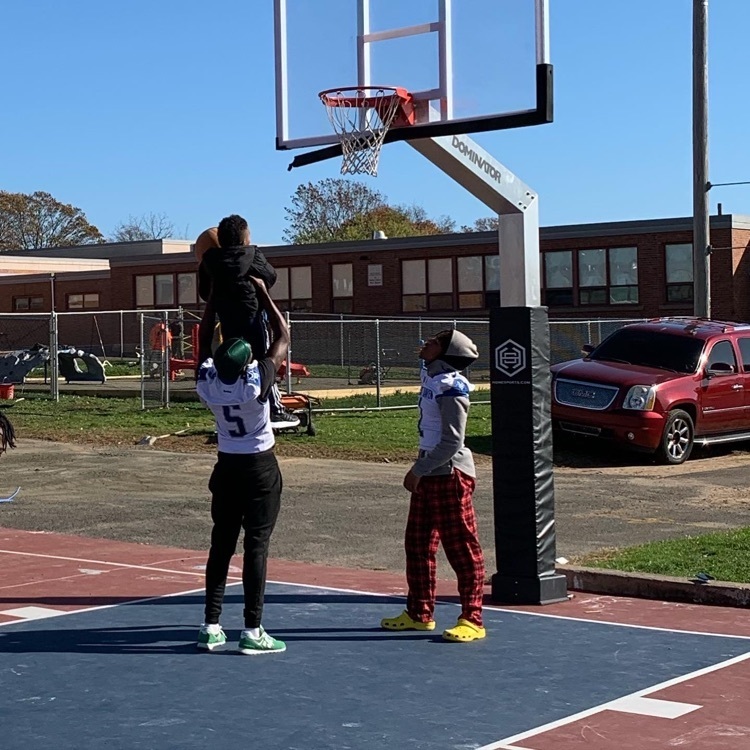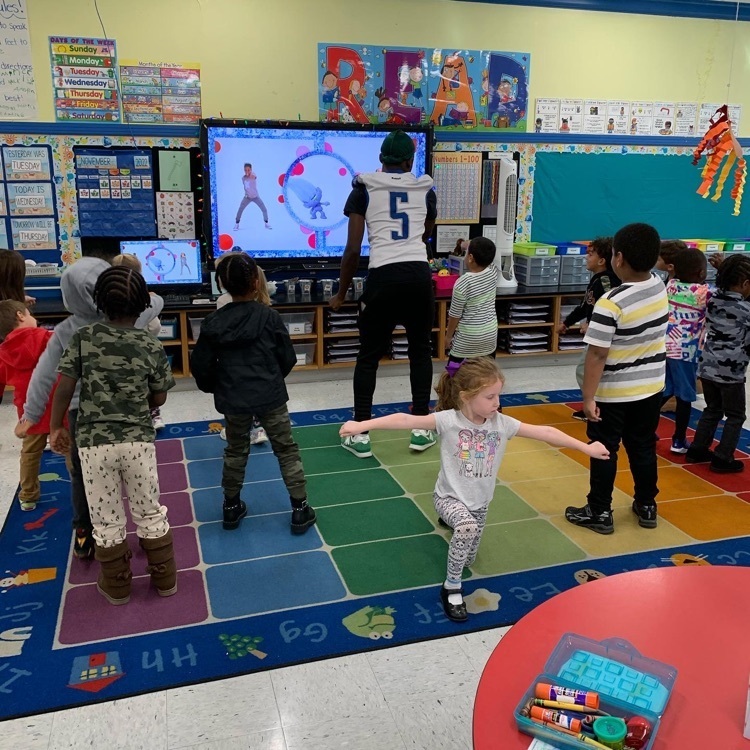 ATTENTION WHHS WINTER ATHLETES | You must have an updated physical on file with the nurse and all athletic forms must be submitted on PowerSchool in order to try out for any winter sports.

WHHS hosted 'Military Day' in honor of Veteran's Day! The U.S. Army, U.S. Marines, U.S. Coast Guard, Army National Guard and Connecticut Air National Guard were all in attendance!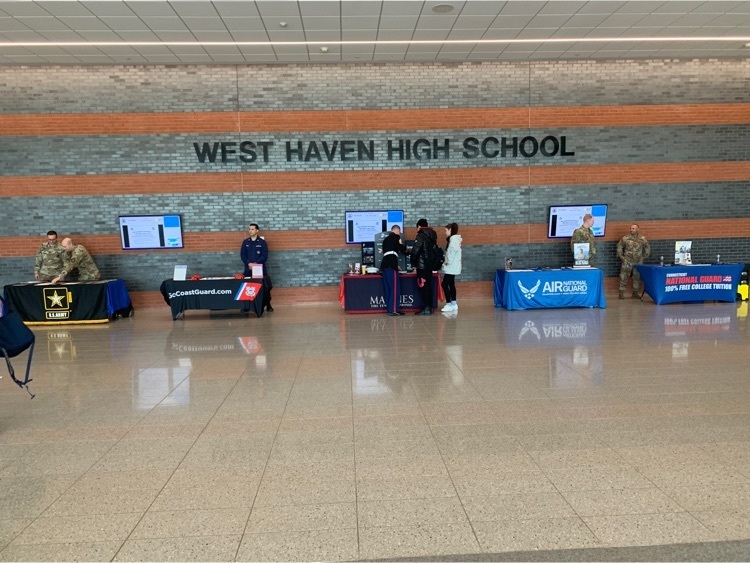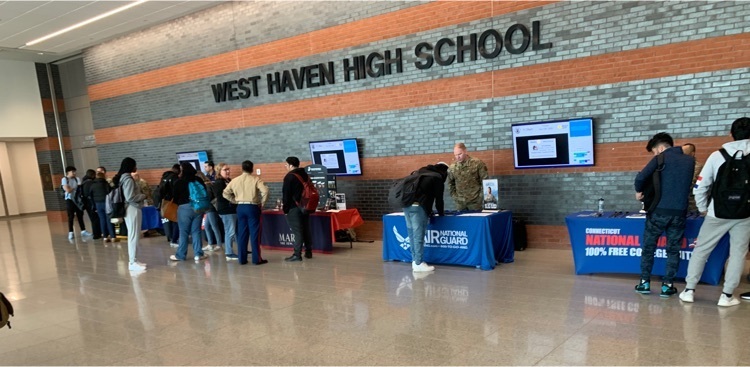 REMINDER | There will be no school tomorrow, November 11th in observance of Veteran's Day.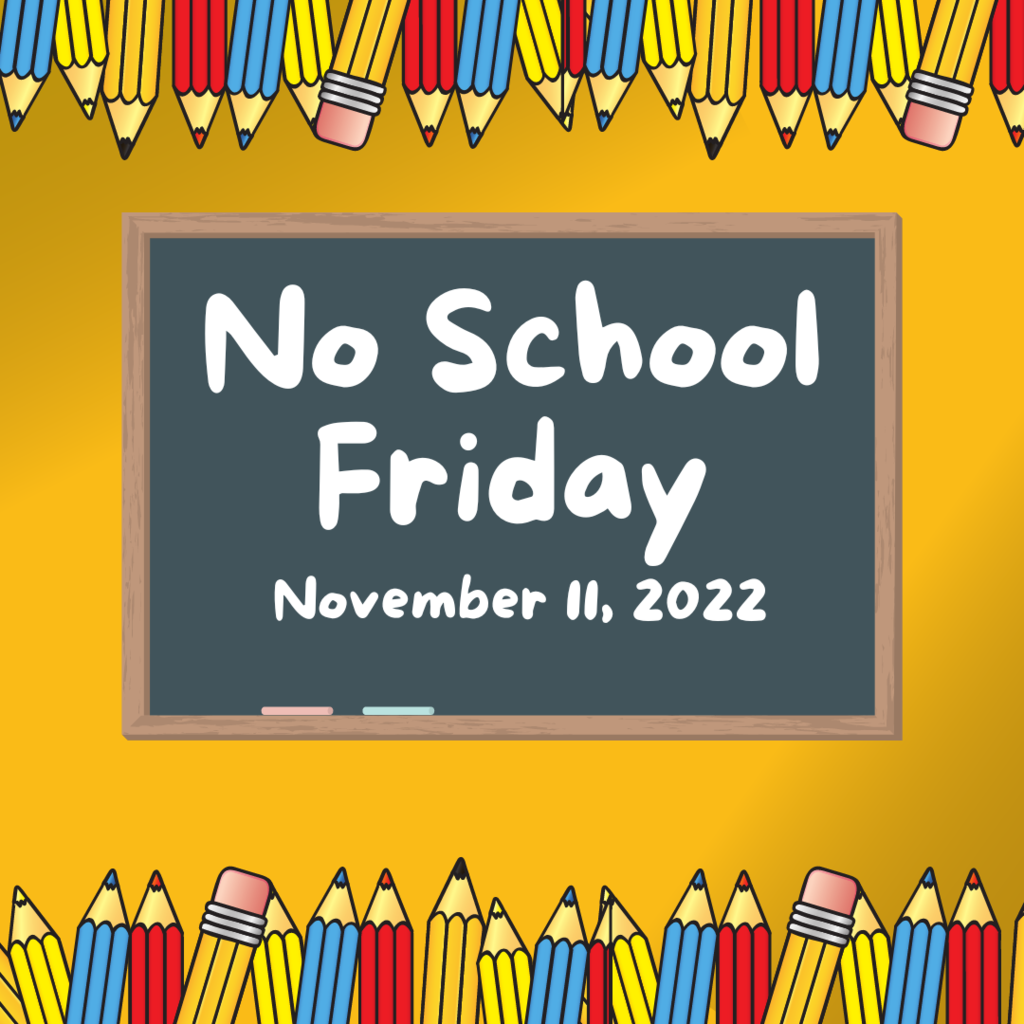 Thank you to everyone in the community that supported our annual Coat Drive last night, and a big thank you to the organizers of the event; Dina Jones, Bailey Middle School teacher (left) and Maura Izzo, Carrigan Social Worker (right)! The families of West Haven are very grateful for their hard work and dedication in helping to ensure all are dressed warmly this winter. The Coat Drive takes place again tonight from 5-8 pm at Bailey. Don't miss out!